Western Day - Student Appreciation
Western Themed Student Appreciation Day!
The rodeo has arrived at CBD College! Students, faculty and staff channeled their inner cowboy (or cowgirl) and took part in a day full of academic recognition, delicious food and some friendly competition.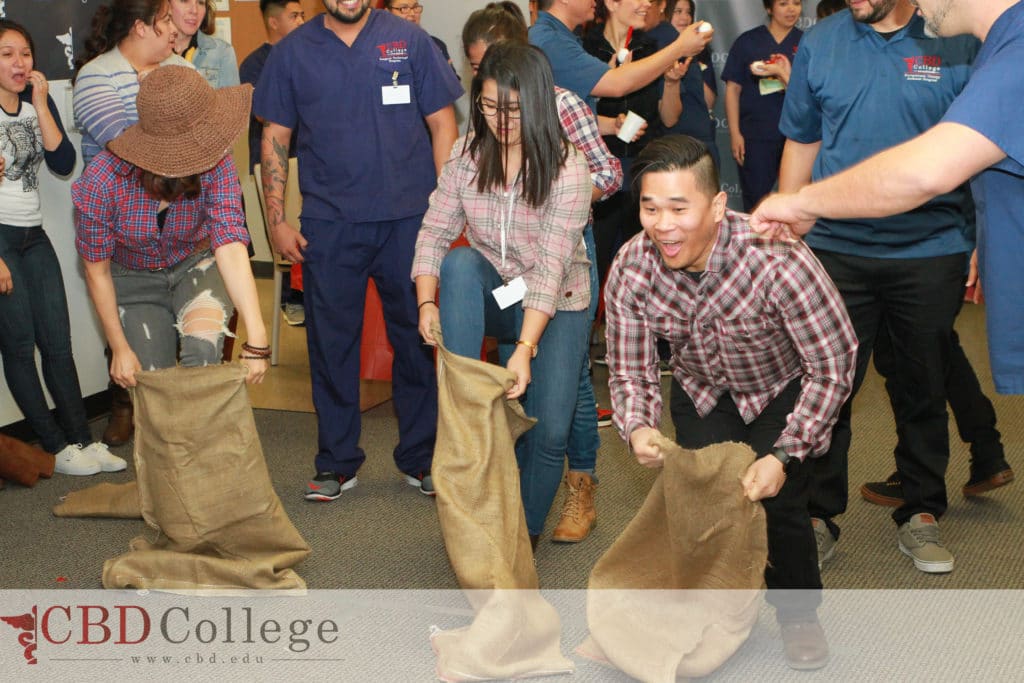 Students began the day being recognized for their academic and attendance achievements. Our amazing Dean of Education, Dr. Dorit Soltanovich, along with various administrators went from classroom to classroom showering students with praise, applause and their coveted certificates.
Shortly thereafter, students were invited to partake in our first ever CBD College rodeo complete with deliciously loaded nachos and festive carnival games. It was definitely a sight to see! The spirit of competition came to life with the afternoon's final event; a challenging relay race that pitted programs and ultimately faculty members against each other for the coveted win. Blowup horses were raced, eggs were balanced with great care and potato sacks were hopped toward the finish line! The screams and cheers could be heard throughout campus as students cheered on their participants.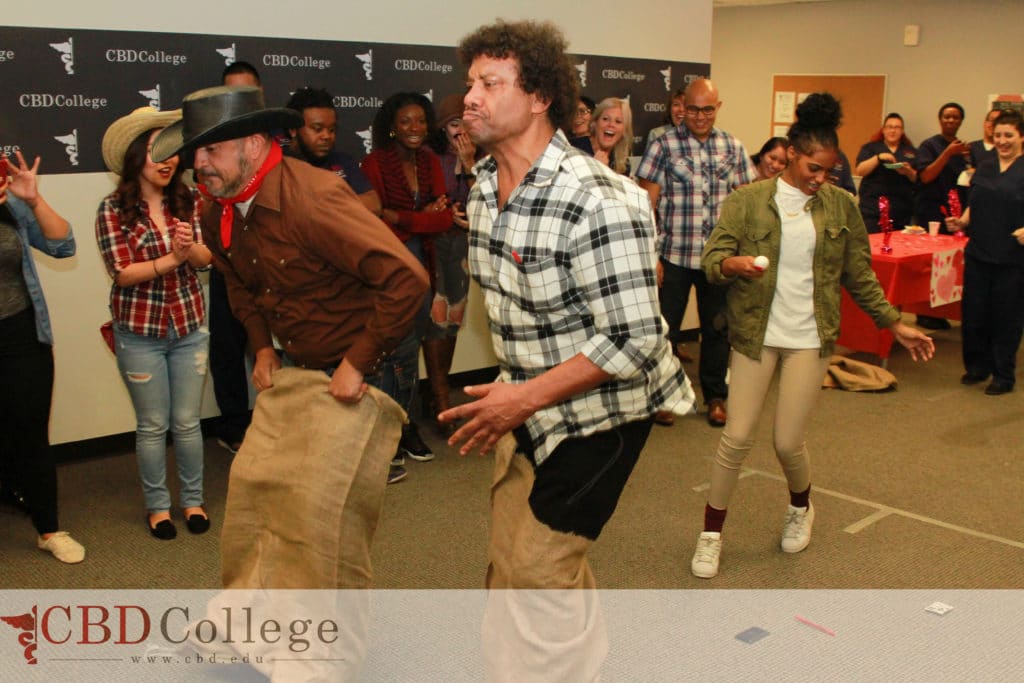 In the end, our determined Occupational Therapy Assistants came out on top for the morning heat while Surgical Technology took the crown home for the evening programs. A big thank you to all of our students for participating in this great event!