CBD Gives Back December
CBD Gives Back to Support Children's Hospital LA
In the spirit of good will towards all, CBD College is overjoyed to pair up with the Children's Hospital Los Angeles and provide toy donations for their patients.  The drive is part of this December's CBD Gives Back program.  CBD is looking forward to an even bigger turnout, especially with the holidays fast approaching.
Creating Hope for Children and Families
Children's Hospital Los Angeles is a non-profit institution with 114 years under its belt and an innovator in pediatric and adolescent health care.  CHLA is accomplishing their mission- to "create hope and build healthier futures"- by:
Building financial and familial strength with compassion
Preparing future generations by leading the advancement of family- centered care
Caring for children and their families
CHLA admits 14,600 inpatients and nearly 344,000 outpatients a year.  Additionally, they perform close to 15,500 pediatric surgeries each year.
Making Their Wish List….
With the support of the community, CHLA gives about 80,000 toys throughout the year:
one toy each week a child is in the hospital
one for each procedure
one for a birthday spent in hospital care
and additional toys if the patient is unable to bring toys from home
Toy and gifts are also given to their 35 outpatient clinics to reinforce rehabilitation efforts.  CBD College is therefore expecting a considerable amount of involvement to make a difference for patients at Children's Hospital.
…Checking It Twice
The hospital has provided a list of guidelines in regards to donating toys as part of our partnership.  They do appreciate multiples of the same new and unwrapped gifts, ranging from coloring books to super hero action figures, bubbles to craft kits.  They cannot accept plush toys or opened gifts for sanitary reasons.  For a complete list of what they need the most and what they cannot accept (edibles, toys with sharp edges, craft materials not labeled "non-toxic," etc.), be sure to check out www.chla.org/donate-toys.  All toys will go through a screening process in the lobby.  Part of the magic includes delivering gifts to the hospital!  If interested please contact studentaffairs@cbd.edu.
CBD's school goal is to fill their bins by December 23rd.  The college intends to form a lasting relationship with the hospital, and come together to bring hope and a brighter future to CHLA's children and families.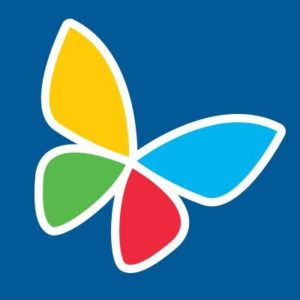 To learn more about CBD College or to schedule an appointment, call 213-472-2200.  Or fill out the form at right!