CBD College's Summer Career Fair
CBD Students Take Charge of Their Future at the Summer Career Fair!
CBD College and Career Services hosted its Summer Career Fair on August 10th from 12 PM– 3PM.  Employers from all over Southern California met with students and answered their questions.  Quite a few employers were looking to hire graduates and interview for internships from CBD's six in-demand programs.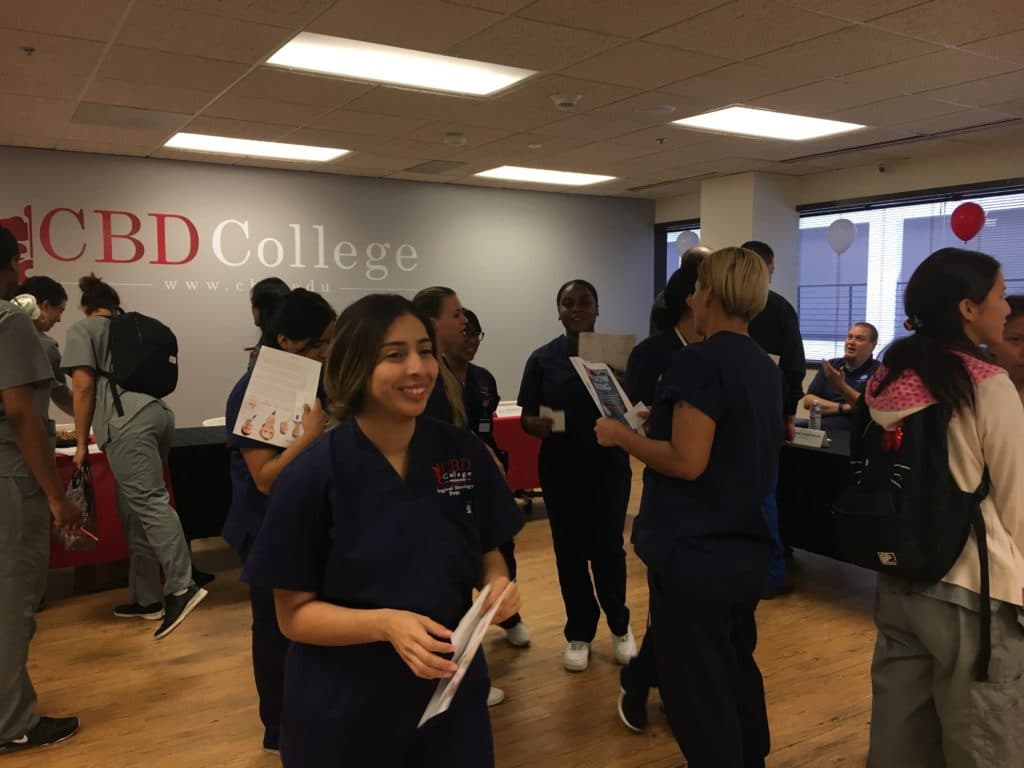 Out of the companies who attended included employers looking to hire newer students for internships and recent graduates to begin their career path.  The employers filled the auditorium, explaining their company's values and mission, as well as information about open positions.  This was a crucial chance for engaging students and meeting future employers while  getting a taste of the job search process.
Ready for a Dream Career
Students from the different programs dressed their best with a well-worked résumé in hand.  Career Services was present to offer aid in finding "survival jobs" as well as résumé writing assistance.  Any student may bring any resume they already have (or do not have), and either work from the ground up or make revisions as necessary.  Schedule an appointment with Marcy, Kisha, or Dominique in the Student Resource Center.   Career Services is even offering to print resumes in house for students who need it.
Students Affairs reserved a booth for aiding current and graduated students with family and child care, counseling, and housing resources.  Current students may also apply for the Student Carpool Program or get a verification letter for Metro.
Career Services would like to thank the employers and students who came out to this February's Career Fair.  They are looking forward to another successful turnout of students for the next Fair this winter.  With the crucial first step of attending CBD College's Career Fairs, students are taking control of their future after CBD.