Courtney Walker: Career Services
Meet Courtney Walker From Career Services!
What is your title within CBD College Career Services and what does that entail for our students?
I'm a Career Services officer. As a Career Services, I help assist in your professional development as well as your job search after you graduate. That includes resume writing, interview skills, and how to navigate through professional social networks. We also go over how to dress for success and how to be successful in the workplace.
How can Career Services help our Students with your job and internship search?
Career Services can help you gain all of the transferable skills that you need in not just applying for a job, but once you get the job interview as well as on the job. We guide you through things like setting up your resume and cover letter, things that you should and should not say during your interview, how you dress as well as once you get the interview, then – once you get the job – how to negotiate your salary and other questions to ask, and then – once you start working – getting professional development skills that will allow you to be an excellent employee deserving of a promotion, raise, or be recognized by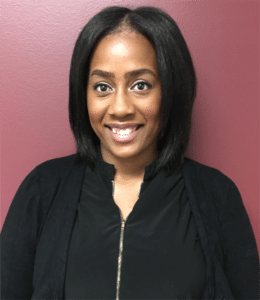 your company.
What are the basic characteristics that employers are looking for from someone who just graduated?
For pretty much all of our programs, employers are looking for graduates of these programs. They're also looking for any type of certifications that may be necessary because they want to know that you're proficient with skills related to the medical field. People's lives are in your hands. It does vary from employer to employer depending on your background. They like the fact that you may not have too much experience. They do like the fact that our students are eager to learn and willing to create the type of employee that they need.
What should I start doing today to land the dream job tomorrow?
You've already made the first step by enrolling in the program! Aside from excelling in your studies and being sure that you're in good academic standing to graduate, it's important that you don't miss class. Employers do ask if you're tardy or miss class. You can also set yourself above with any additional volunteerism outside of your externship site, as well as by getting involved in activities on campus. Students can also set themselves apart by being attentive during their Career Edge classes. These classes involve information that CBD College acquires directly from our employers.
What excites you about placing CBD College Students?
What excites me about placing students is the satisfaction of knowing that students are seeing a great return on their investment. They put in the work of completing the program and were able to deliver them the success they've worked for. I love the excitement of students landing their first job. They can be really excited about how much money they're making and the knowledge they're applying, and that's satisfaction enough for me.
Who has been your greatest inspiration or mentor?
My greatest inspiration has been watching students overcome the things that may have stopped them from being successful in the past. Watching them follow through inspires me to keep going.
Do you have any advice for potential students interested in pursuing a career in the healthcare industry?
Do your research. Find out what type of skills within your personality best match the desired healthcare field. For instance, an OTA while working with children with autism or behavior disorders, that requires a special type of personality. Surgical Tech, on the other hand, requires very in-depth organizational skills. Look outside of the box for jobs as well. Look at all of the possibilities available within that field.