Student Spotlight: Patrice Alexander, OTA Student
Meet Patrice Alexander, OTA Student!
Tell us more about yourself, your background and what brought you to CBD College.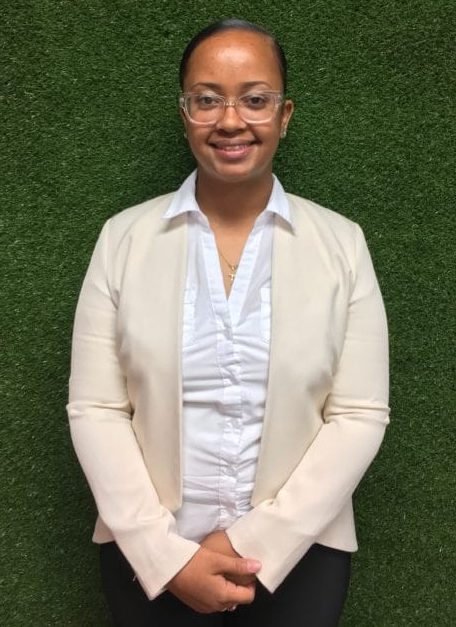 I remember when I first inquired about the OTA program, I met with Cecily. I felt welcomed and was given a tour the day I walked in. The admissions office was very helpful in answering all of my questions. I also chose CBD for it convenient location.
How did you decide to pursue OTA?
In my previous position as a rehab recruiter, I had the pleasure to shadow in a rehab gym for a few hours. After seeing the interaction between the Occupational Therapist and the patients I grew more interested in the field. After learning more about what Occupational Therapy was, I determined that role of Occupational Therapy aligned with the passion that I have to help others.
Who is your favorite instructor at CBD?
Honestly, it would be very hard to pick one! It is not common that you find so many great instructors in one school, let alone one program. The instructors are well educated on the practice of OT and have tons of experience to top it off. I love that each instructor incorporates their own professional experience to teach lesson plans.
What is your most difficult class at CBD?
The most difficult class for me was Anatomy and Physiology. This was a new subject for me and I was not familiar with the complex systems of the body. The class required A LOT of memorization. After establishing good study habits and participating in study groups within my class. I was able to get through the class much easier.
What would you tell anyone who is interested in becoming an OTA?
It is the best decision you could ever make! I spent years trying to figure out what I wanted to do for the rest of my life. The moment I found out about what Occupational Therapy was and did some shadowing my mind was made. I do recommend that you shadow an OT or OTA to get an idea of what occupational therapy is.
Where do you work outside of school?
I currently work in a hospital in the food and nutrition department. The most enjoyable part of my job is interacting with patients and making their stay as comfortable as possible.
Is it hard to balance work, study, and family?
Yes! But it is possible. I did not start working until module 4, and I only work the weekends. Time management is everything when you are in a program like this. School became my main priority. It took a lot of time, motivation and dedication to come this far. You have to keep in mind that you are working hard to better your future. You may struggle a bit to find a balance but it is possible.
What are your favorite things to do outside of the classroom?
This program has kept me very busy so in my spare time, I enjoy spending time with my family and boyfriend.
When is your expected graduation date?
January 2019
Why would you recommend someone to choose CBD?
This is my second time attending college. My first experience was in a community college. I took several classes and realized not only was there a lack of guidance from faculty and counselors but teachers barely know your name. The class sizes of the OTA program are small enough that teachers actually have a chance to learn about their students.
Before you go, would you like to give a shout out to anyone?
I would love to give a shout out to my loving and supportive boyfriend, my family and Cohort 6 as we have become a big family through this journey.