Alumni Spotlight: Crystal Lee, RDMS
Meet Graduate Crystal Lee, RDMS!
Tell us more about yourself, your background, and what brought you to CBD College.
My name is Crystal Lee and I am a recent Valedictorian graduate of the Diagnostic Medical Sonography Program here at CBD College. I am also a RDMS (OB/GYN) and am currently working on my RVT. I was interested in ultrasound because my mom had appendicitis and that's when I found out ultrasound could scan different modalities from abdomen to vascular-and not just babies!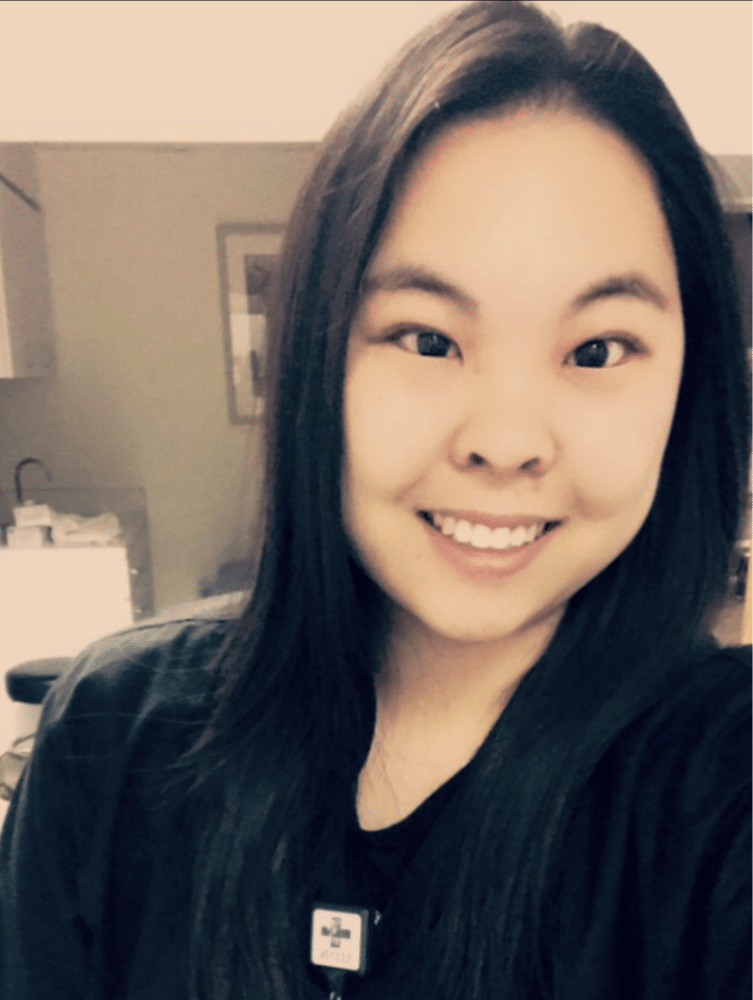 Why did you choose CBD College?
I chose CBD College because it is CAAHEP Accredited and I really liked how welcoming the staff was to me from the first day I took my tour. I instantly felt like I belonged and that this is where I would call home for the next 21 months.
What was CBD College like when you started?
CBD College had amazing teachers who had many years of hands-on experience in the field. This helped a lot with my learning because not only were each teacher made available for extra help, but they never hesitated to answer my questions whether it was scanning or working in the field related.
How were your instructors? Did you develop close relationships with your professors?
The instructors were all very helpful and knowledgeable about the subjects they were teaching. I developed a great relationship with Mr. K and I always asked him questions about physics. I learned to not memorize physics, but to truly understand it and I could not have done that without Mr. K. I would not have passed my SPI right after physics class if it wasn't for Mr. K's constant encouragement and support. He would even let me scan him whenever I needed extra practice and never hesitated to grab my hand and move the transducer.
What are the most useful classes you took? The funnest?
The most useful class I took was Ultrasound Physics because there would be no way I know how to work an ultrasound machine without everything I learned. I could just be pushing buttons all day but Mr. K really taught me the ins and outs of how ultrasound physics work. The funnest class I took was Vascular with Mrs. G because she made vascular fun and easy to understand. I really enjoyed learning Vascular the most out of the other modalities and it is what actually sparked my interest in learning ultrasound.
Tell us about your clinical portion of your experience.
I did my externship at Dignity Health Northridge Hospital and I loved every minute of it. I really appreciated that they had their own rules of working every shift, weekends, and holidays because not only did it teach me discipline, but it prepared me for the job that I have now. We scanned abdomen, OB/GYN, vascular, small parts, baby brains and hips, and also assisted in ultrasound-guided procedures working directly with radiologists such as Thoracentesis, Paracentesis, and Biopsies. Northridge Hospital is a 400+ bed hospital so we were always busy scanning with patients from the Emergency Department, ICU/NICU, Inpatient/Outpatient, Labor & Delivery, and Pediatrics. I also learned how to transport patients, maintain a sterile field, clean/restock supplies and equipment, and most importantly, learn different scanning techniques from different technologists who all have many years of experience. I am forever grateful to Alex, our DMS program director, and Art, the lead sonographer at Northridge Hospital, for allowing me this opportunity to learn from some of the best in the field.
How did CBD College prepare you for your current career?
CBD College prepared me for my current career by being accredited by CAAHEP. Because they are CAAHEP accredited, the programs are assessed on an ongoing basis to assure that they meet the Standards and Guidelines of each profession. This, along with the entire wonderful faculty and my externship experience, has really prepared me for my first job as a new grad.
What was your experience like getting a job after you graduated? Did you use any of the school's on-campus career services? Did you find a job right away?
I found a job about a month after I graduated from CBD College. Career Services has really helped me polish my resume, give me great advice for potential jobs and interviews, and has been in contact with me ever since I graduated. Alex even let me come back to school to scan the day before I had my first interview. I highly recommend talking to Career Services for advice on getting a job, but always remember that they can only do so much for you. Every student or new grad must also put in the work. Keep up the grades and the scanning, and never give up!
Tell us more about your current job.
I currently work as an Ultrasound Technologist at a hospital with 175+ beds and I really enjoy what I do. I scan patients from the Emergency Department, ICU, Labor and Delivery, Inpatient/Outpatient, and assist with special procedures such as Thoracentesis, Paracentesis, Biopsies, and Hysterosonograms This job has been extremely rewarding and I am lucky to have a team of ultrasound tech's and management to not only support me, but to allow me the opportunity to grow as a new sonographer.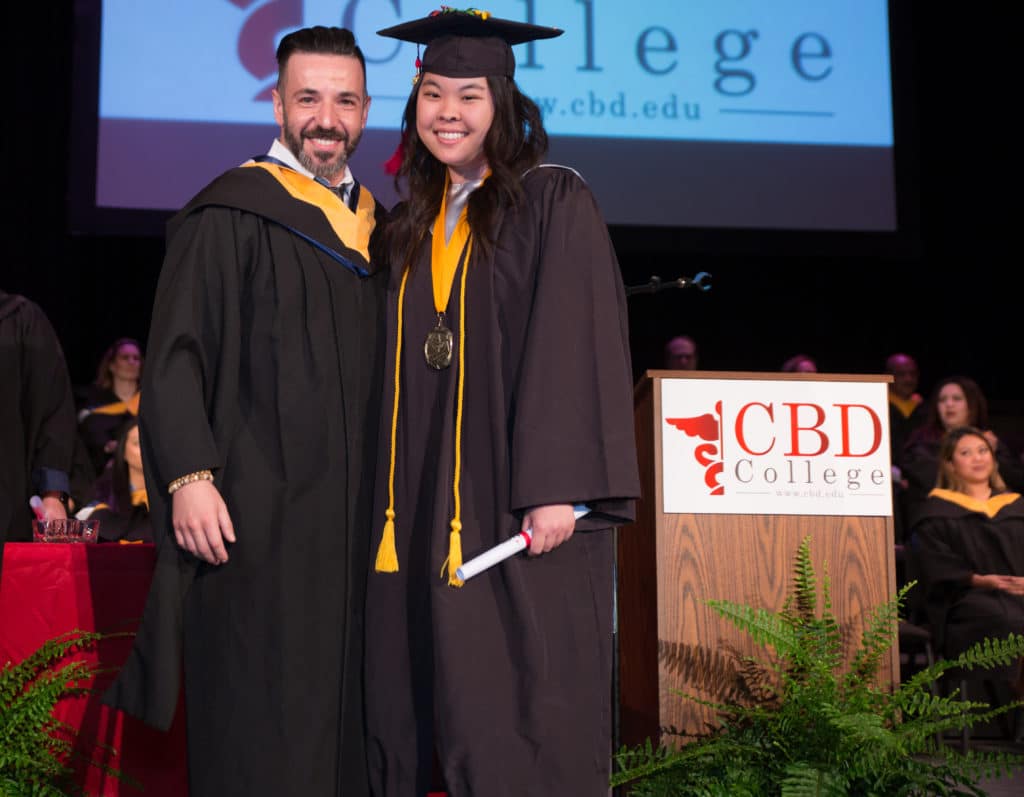 What do you find most interesting about your job?
The most interesting thing about my job is that I learn something new every day. The learning curve for ultrasound is so great; never be afraid to learn something new or accept constructive criticism if it means you'll become a better sonographer. Be open-minded to new scanning styles, what certain pathology looks like, and ask questions if you are not sure about something. It's always better to ask than to assume, and in the end, do what's best for the patient. We are health care professionals who are there to provide diagnostic images to assist radiologists in coming up with a diagnosis.
What was the biggest obstacle you had to overcome getting into the program? While at School? Transitioning into the workforce?
The biggest challenge for transitioning into the workforce is landing your first job and accepting that you are no longer a student. It is a challenge learning how to work on your own as a tech, but it is so exciting and rewarding. I could not think of a better profession than being the doctor's eyes!
Who is your greatest mentor?
My greatest mentor is Art, the lead sonographer at Northridge Hospital, because he taught me not only discipline, but what it means to be a true sonographer. He has been a sonographer there for over 15 years and has so kindly shared his knowledge with me. I am so grateful to have learned from some of the best techs and I do not take my experience for granted. Externship was everything I could have asked for and more. Art showed me a lot of tough love by putting me in difficult scanning situations such as a patient in the ICU on a vent or simply handling a graveyard shift at 4 AMwith an Emergency Department full of patients. I will always be thankful for this opportunity and I could not have thanked the Ultrasound Department at Northridge Hospital for all of their support.
Who or what is your biggest inspiration or influence?
My biggest inspirations are my parents. I always want to make them proud and I am so lucky to have their love and support for what I do. I could not have been successful without them.
What is your motto? If I choose CBD College what advice do you have for my time here?
I sat and passed my boards to become a RDMS one month before I finished my externship. This helped a lot with finding a job because not only do jobs now want a sonographer from an accredited program, but they also want them to be RDMS. Because CBD College is CAAHEP accredited, this allows students to sit for their boards before they even graduate. Take advantage of this and if possible, complete your clinical hours at a hospital site. Many jobs now require acute care setting experience and a hospital is the best place to gain that. Not only do you see the most interesting cases of pathology, but you get to work directly with radiologists in special procedures. Keep up your grades, your scanning abilities, and become registered as soon as possible. If you have the means to commute long distance or work varied hours, I would highly suggest you take advantage of it. I commuted 110 miles a day to complete my 960 hours of externship for 6 months while working varied shifts from morning, weekends, graveyard, and every holiday, and I can personally say that it was all worth it. Take advantage of what the school provides you with and learn as much as possible as a student. Stay extra hours, ask questions, and make the best of your experience. Hard work will always pay off and never give up because something is too difficult. Good luck!