Job Outlook for Pharmacy Technicians
Growing Demand for Pharmacy Technicians
If you are looking for a career where you can expect steady employment, consider becoming a Pharmacy Technician. This nine-month program prepares you for an interesting career in the medical field. The job outlook for Pharmacy Technicians remains in demand and highly rewarding.
What Is the Job Outlook for Pharmacy Technicians?
When you consider career training, there are two questions you should ask yourself:
"What are the employment prospects in the field? and
"How much can I expect to be paid?"
A pharmacy technician degree provides positive answers to both questions.
According to the U.S .Bureau of Labor Statistics, 355,300 people currently hold employment
in full or part-time positions. The demand for Pharm Techs expects to grow, despite the recession. This is due in part to the expanding number of aging Baby Boomers. Additionally, the field's growth between 2006 and 2016 projects over 20%. Some states have even higher averages.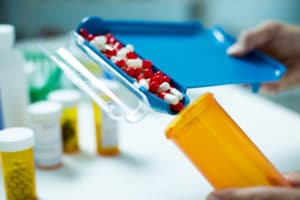 In the field, the median salary is $29,320 per year or $14.10 per hour. The top 10 percent earned more than $42,400.
While pharmacy technician salaries vary around the country, in California you can expect a median salary; of nearly $17 per hour, the highest of the top 10 states for this profession in the country.
Is Being A Pharmacy Technician For You?
There are two types of people who seek education as a pharmacy technician. First, someone might have interest in the medical field and wants an interesting career that they can get into without investing several years in education. With full and part-time positions available in retail stores and medical institutions, being a pharmacy technician is an attractive option that is also portable among states as there is need everywhere.
Secondly, another type of person enrolls for more involvment in the medical field long term. For them, their pharmacy tech certificate might just be the beginning of other educational or career opportunities they want to pursue. Investing nine months in the pharmacy program provides them with the tools they need to earn money for their future pursuits.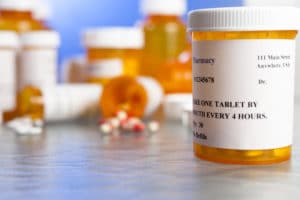 If you want to advance as a pharmacy technician, there are plenty of opportunities that come with experience and additional training. For example:
In a hospital setting, you might learn to compound chemotherapy medications, specialize in inventory management, or do other in-depth medical or administrative tasks of the pharmacy department.
Nuclear pharmacy that requires handling and preparing radioactive medications offers you a career direction that requires additional training and certification.
Private industry pharmaceutical companies may hire you as a drug representative, while medical equipment companies might hire you to install, maintain, or troubleshoot equipment such as medication dispensers or train end-users.
You may even find the training useful in helping you decide to become a degreed pharmacist.
Inquire Now About CBD College Programs
CBD College welcomes new students in our pharmacy technician program. Call us now at 877-770-4CBD or complete the online form for more information on this highly desired, in-demand program!