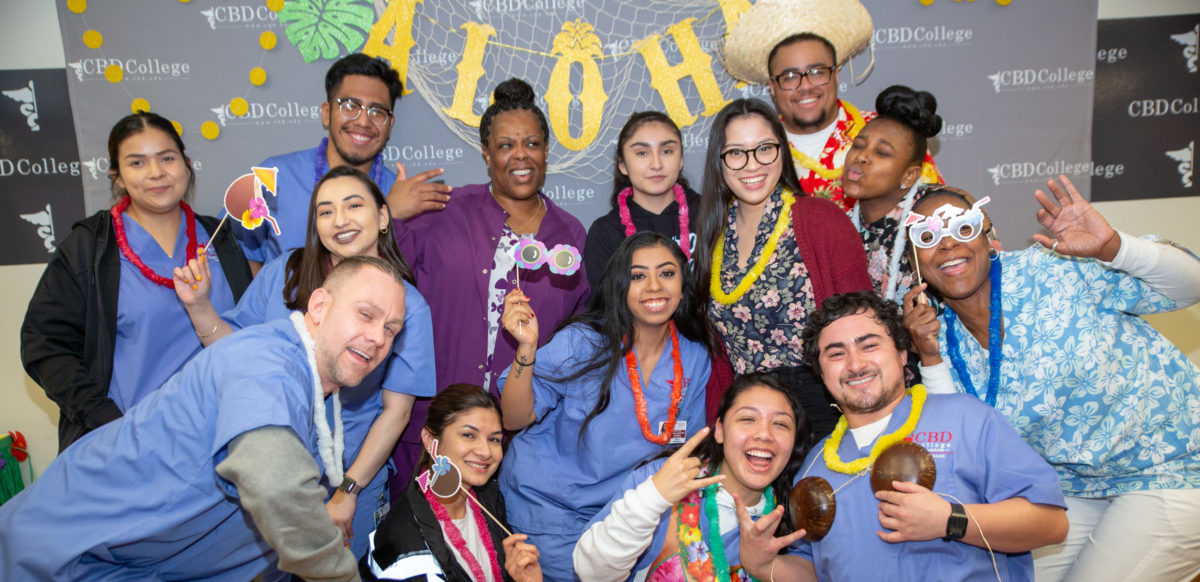 Faculty Spotlight - Tina Henderson, D.A. Instructor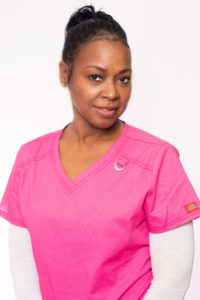 Have you always been a Dental Assistant?
Yes, I have. I have been a Dental Assistant for over 30 years. I started after high school.
What led you to pursue Instructing?
Actually, Ms. LaShonna Guster introduced instructing to me. She and I used to work at the same Dental office years ago so we know each other. After she started teaching, one of her students ended up coming into the office where I was working for her externship. Ms. Guster asked who the student's supervising manager was at the office, and it was me so she asked me to give her a call. I didn't call her the first time, but when the students have to turn in their time sheets, she inquired again! So I gave her a call and she asked me to come down and take a tour of the school and on that tour she asked me if I thought I would enjoy teaching. I had never really thought much about teaching , but I thought "Hey, it doesn't hurt to try!". So I started out as a weekend instructor, while working Monday—Thursday at a Dental office and did this for over almost two years. Unfortunately, the doctor I was working with passed away, and the weekend program at the school I was working for was cancelled. Fortunately, this chain of events led me to teaching with Ms. Guster again at CBD College.
When did you start working at CBD College?
I started at CBD College on September 27, 2018, and I am loving it. From my very first day here I could tell this place was unlike anywhere else I had ever worked.
Who is your greatest inspiration or mentor?
One of my main inspirations are my children. I live for my two daughters. I do my best to be a role model for my girls especially as a single mother. Just to show them that they too can do something successful and constructive with their lives, even if they don't have a significant other. Another main inspiration of mine is my students. I love it when they come back on campus after they have graduated and I get to see how successful their lives and careers became. Hearing about their experiences and hearing that I had even a small part in their achievements, makes me feel fulfilled and so very proud.
How are you involved with the Dental field outside of CBD College?
Well, of course I make sure I stay sharp and keep up with new training and techniques. I do my best to stay up to date with my continued education courses as well. Also, I still keep in touch with some of my connections from when I was running a Dental office. For example, this month our D.A.s will be going on a field trip to an office where I used to work. The office is part Orthodontics and part General Dentistry so students will get a chance to see things in action first hand.
Do you have any advice for potential students interested in pursuing a career as a Dental Assistant or a healthcare career in general?
First thing, if they are very serious about becoming a Dental Assistant or medical professional they have to come in with the mindset of putting in 100% effort. My deal with students who are in my program is that I just need them to meet me half way. Just meet me half way, and I will do everything within my power to make sure each student has an understanding of their training. I don't want my students to just memorize the curriculum, I want them to have an understanding of what they are learning.
Secondly, they have to be great with people. They have to have or at least be willing to learn good bedside (or chair-side) manner to be successful, especially in the Dental field. They have to have a certain level of empathy and love for people, because often times when people come into the office, they are already scared or uncomfortable. So caring for patients ad nurturing them is a key trait that is necessary for this industry. If you are a person who is kind of quiet and reserved, or someone with a negative attitude, you most likely won't be very successful in the medical industry. One of our most important jobs as medical professionals is to assure patients that they are okay, you are here for them and that you will do everything you can to make sure that they are comfortable and taken care of.
Interested in becoming a Dental Assistant? If you think you would enjoy providing patient care, taking x-rays, scheduling appointments, and more, then this is the perfect career choice for you! We're here to help you start your successful career in healthcare. Don't wait any longer! Give us a call at (213) 427-2200 or visit our Dental Assistant program page to schedule a tour today!