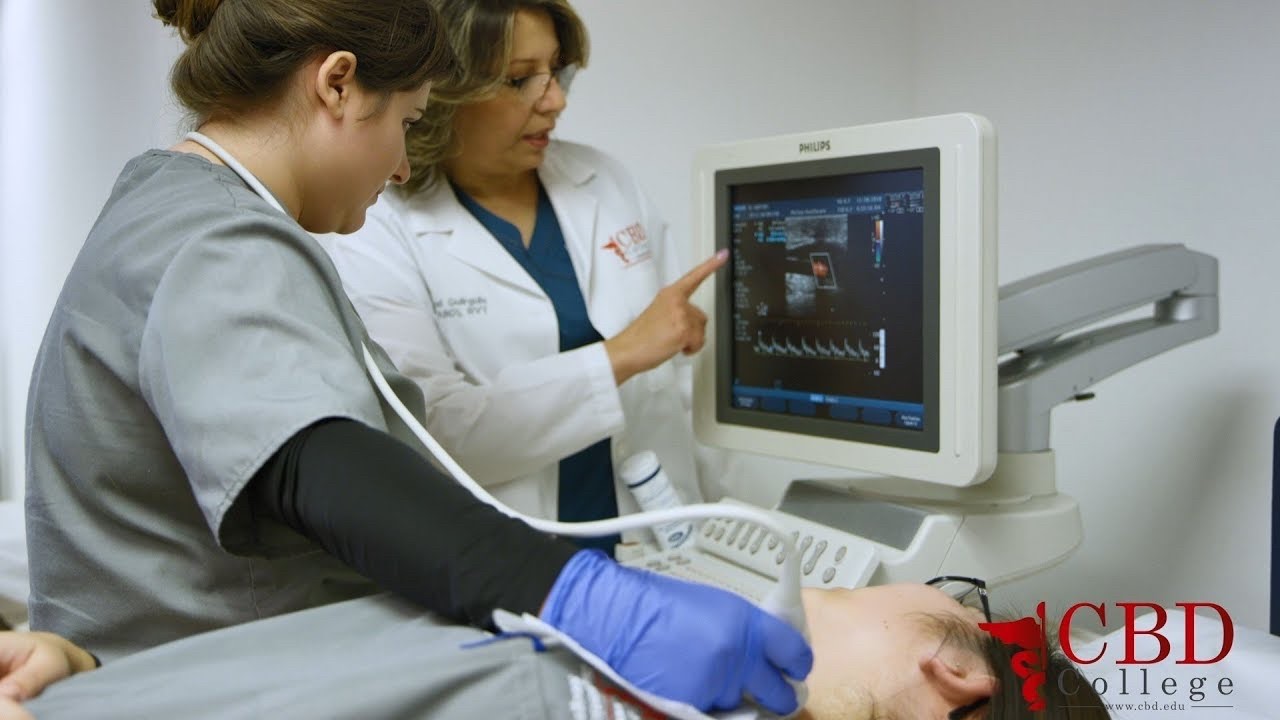 Faculty Spotlight – Amal Guirguis
Faculty Spotlight – Amal Guirguis, Diagnostic Medical Sonography Instructor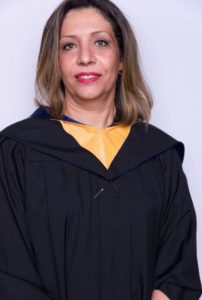 Have you always worked in Education?
Before joining CBD college, I also worked in education, teaching DMS as a clinical instructor while practicing in the field. I taught the students how to read ultrasound images through different cases during my time in this position. In addition, I created my own personal quizzes and assignments to teach them how to read CT, Mammograms, and MRI images. Through these steps, the students were also able to check a patient's history and lab results and able to document their findings effectively.
What specifically is your role here at CBD College?
Since I am licensed in Abdomen & small parts, OB-GYN, Vascular; and a volunteer item writer for the RVT Board exam, I started as a DMS Abdomen Instructor. Shortly after, I was promoted to teach Vascular, which I have done thus far for both the morning and the evening classes. I can proudly say that I have taught Vascular to all CBD graduates, which motivates me to continue moving forward and improving along the way.
When did you start working at CBD College?
My first day at CBD was on Tuesday, 11/12/2013.
Before working at CBD College, what was the most unusual or interesting job you've ever had?
While studying for the DMS program, I worked part-time at JCPenney as a Home Designer. I enjoyed this position because I also have a bachelor's degree in interior design from my home country, Egypt. As I completed my ultrasound program, I transitioned into working in the sonography field first as a Sonographer, and lately as a Lead Tech.
Who is your greatest inspiration or mentor?
My greatest inspiration relating to my career was the teacher that taught me Sonography. I truly enjoyed her teaching style and how she always went above and beyond for her students. I believe that she significantly influenced my decision to start teaching. My teaching style closely matches hers because of how much I loved feeling cared for by a teacher.
What do you find most inspiring or fulfilling about your job?
I always knew that I wanted to teach and pass down the knowledge that I possess. Applying what I learned, as well as helping the future sonographers, means a great deal to me. When offered the position to teach at CBD, I was ecstatic to help more individuals succeed in this field.
Do you have any advice for potential students interested in pursuing a career as a healthcare professional?
Always take your study and coursework seriously. This will instill great habits such as patience, diligence, and hardworking that will all translate to your work in healthcare. What you will learn at CBD is what will be expected of you at your daily job but at a much faster pace. Therefore, make sure that everything you are learning during your time at CBD is perfected to ensure an easy and successful transition into your career.
Also, can you talk a little bit about your collaboration with the textbooks?
The following quote was said by Robert Daigle, the textbook's author, "A special shout-out to Ms. Amal Guirguis (AKA Mrs. G), DMS Vascular Instructor at CBD College, who guided Chapters style, order, and content for this 5tth Edition." I spent several months working with Daigle to perfect his book "Techniques in Noninvasive Vascular Diagnosis 5th Edition" as an effective tool for our students. I take pride in the time and effort I spent working on this book and appreciate the author's and my colleagues' recognition.
Interested in becoming a Diagnostic Medical Sonographer? We're here to help you start your successful career in healthcare. Don't wait any longer! Give us a call at (213) 427-2200 or visit our Diagnostic Medical Sonography page to schedule a tour today!